Bamboo shoots are in season in Australia, so I thought it would be good to show you How to Prepare Fresh Bamboo Shoots before they disappear from the shops. You simply boil bamboo shoots, but you need to prepare and boil them in a certain way to remove the bitterness in the fresh bamboo shoots.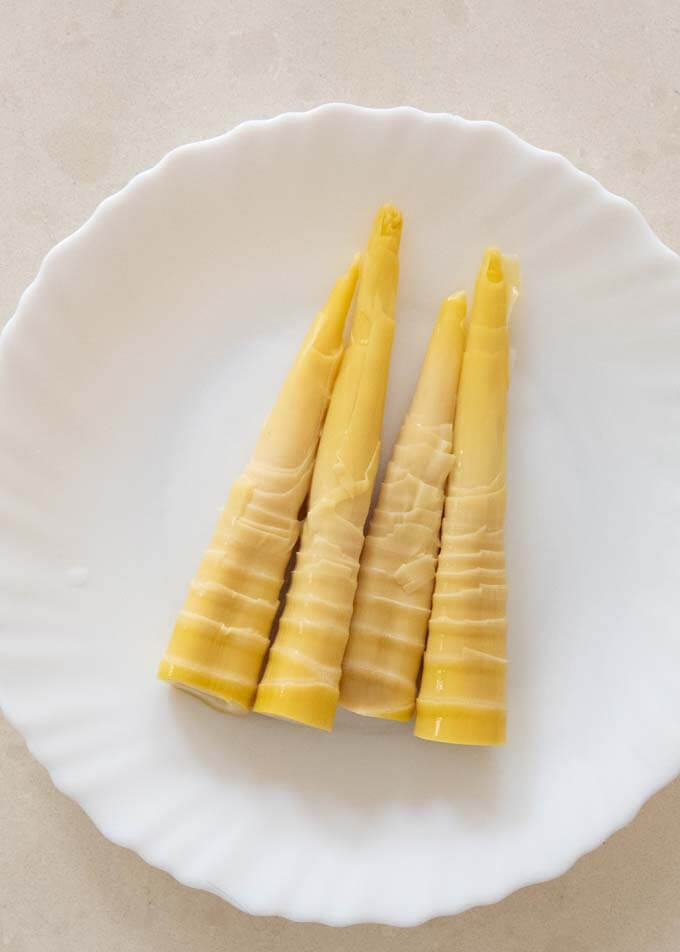 You will be surprised to know how good the flavour of the boiled fresh bamboo shoots is.
In Sydney, fresh bamboo shoots only appear in spring at some Asian grocery stores. They are not yet commonly available at supermarkets, but if you find them at a shop, I strongly recommend getting some….