Tosazu is a light Japanese dressing made of vinegar, soy sauce, mirin and bonito dashi stock. It is a delicious way to enjoy fresh oysters. Try three different toppings on Oysters with Tosazu Dressing.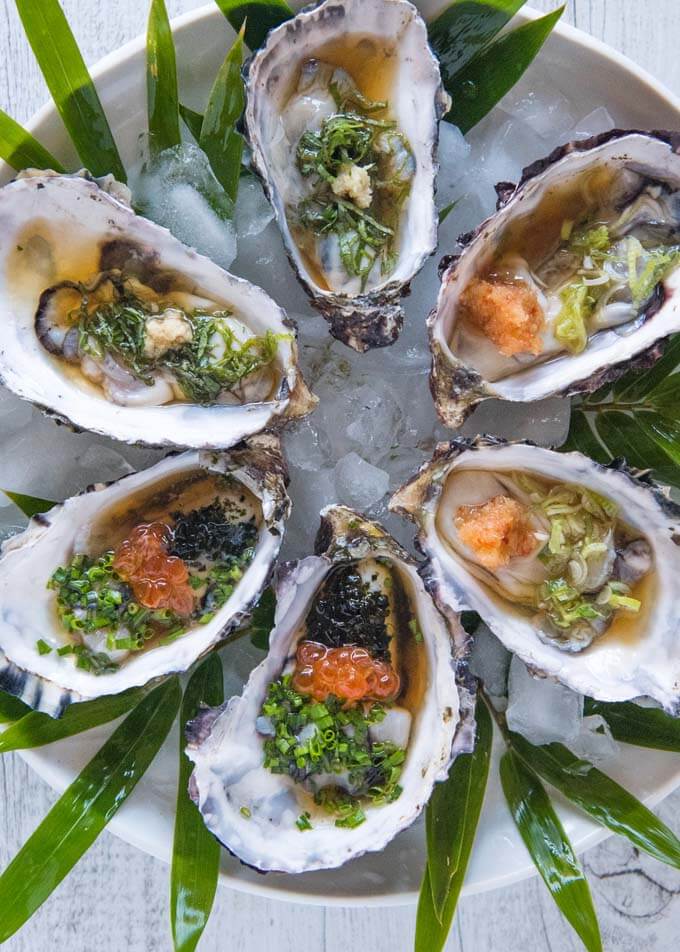 I love fresh oysters. In Australia, it is quite common to buy shucked oysters from a fish shop and serve them straight to the table with lemon wedges. What a simple way to enjoy oysters!
But today, I will show you a very light dressing that goes perfectly well with fresh oysters without overpowering the flavours of the oysters….